so...i own a tannig salon...that i don't work at really. I have a lovely gal meagan who runs it now...:) and instead of sitting at home (DH insists on a paycheck...whatever!)...I am now doing daycare @ Home. I will have SIX kids starting MONDAY...yikes...so I am getting in a few creative hours this week before all hell breaks loose...and this is what I got for today: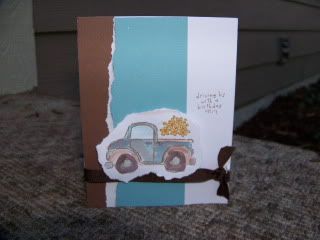 I have been IN LOVE with this old truck from SU for years...finally used it. I need to get some stuff so i can mount it on acryllic...any ideas?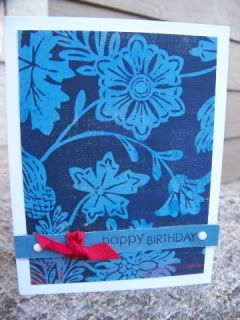 i just liked this pp...from who? i dunno!