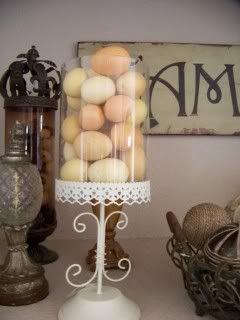 and some EGGS are always festive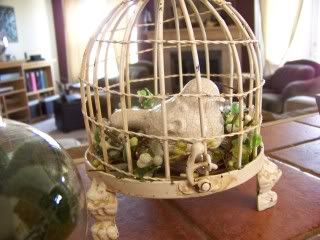 I thought this bird cage was CUTE..and found a mini wreath of glass beads...tucked in a ceramic bird...voila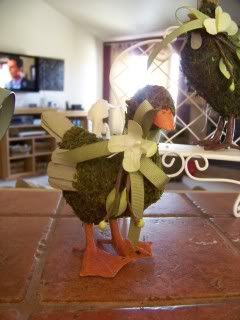 funny little grassy goose.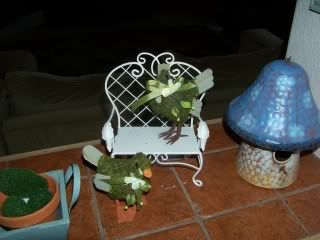 sitting on a chair!!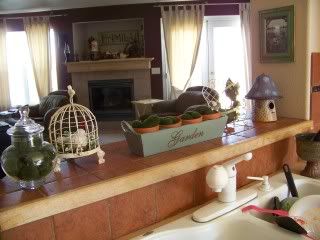 i was planning on seeding some grass in the mini pots...for eggs to hide in..but that didn't happen LOL!
Cuz i am such a fall color girl...i thought i'd try & spruce up the house with a few springish things..that i can change up a little for summer, etc..