WELCOME TO THE START OF THE PAPER TRAIL FOR OCTOBER 2010!!
HI!! First time with this crew doing a blog hop.....you are HERE @ my blog!! Our assignment was to use OLIVIA in a paper craft. I did a clear card....and this is my result: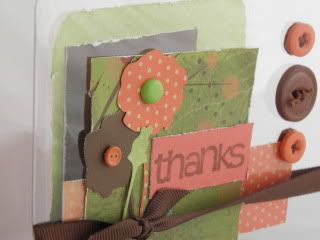 Now that you have seen my work...hop on over to
TERRI'S BLOG
to see what she came up with!