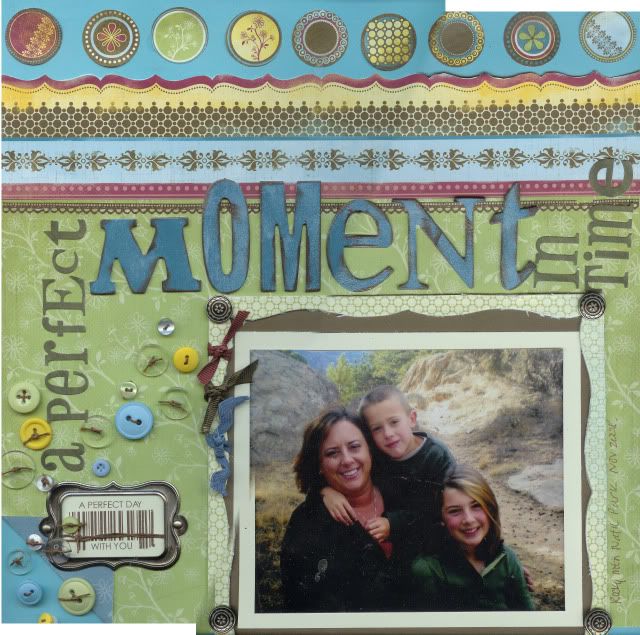 Ok...CTMH outdid them selves on this paper pack! Totally amazed me!
And i used so much fun stuff on this one little page, well 12x12 page
Paper Kit EMPRORIUM
Pewter Brads From CTMH....12 of them for under $4!!
I used the vineyard berry ribbon from the EMPORIUM basic pack
FOundry bookplates...four of those for under $4!!
I used dimensional letters....and inked & heat embossed w/ clear powder
I used LOTS of buttons
New hodge podge sticker letters...so easy to color wiht markers!
and NEW dimensional frames!! and i used the new rubons too (see inside of bookplate!)