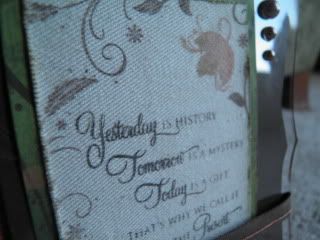 The quote on this is fantastic...about today being your 'present'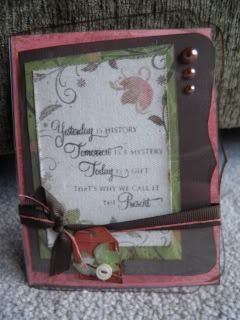 Front View. edges inked w/ staz on.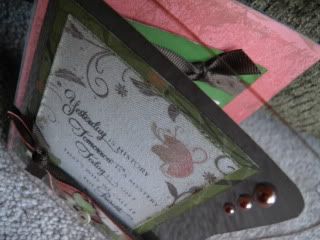 see how dimensional...and i used new pearls...in mocha i believe.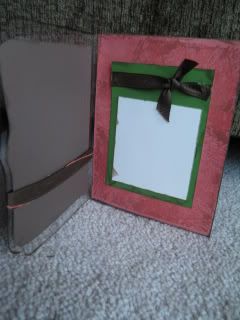 and of course...a nice spot in side for a note!
SO...excited I finally got my new CLOSE TO MY HEART stuff!! Click on link there for new idea book. I have only played with the stuff for a little bit. I used a new CLEAR CARD and OLIVIA paper pack & THE PRESENT stamp set. They are SO SO fun & great for fall!!
I dont' think we sell stick stock linen anymore..boo hiss...i used a portion of my very last piece on this card!